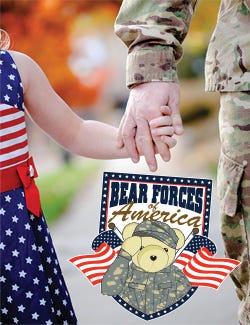 Bear Forces of America is manufactured by Ira Green, Inc. Ira Green, Inc. (IGI) began manufacturing military insignia in 1943 under the direction of Irving Stein. In later years, Mr. Stein was joined by his son, Barry. After Mr. Stein's passing in 1988, Barry Stein continued to manage IGI and introduce new products such as the Bear Forces of America and Sta-Brite insignia. Barry Stein retired from IGI in 1996 and sold the company to the current management in 1999.
Today IGI employs 270 people in our 120,000 square foot state-of-the-art manufacturing and distribution facility. Additionally, our global sales are supported by a staff of 45 field employees stationed in the continental United States, Hawaii, Japan, Korea, China and Germany.
With nearly 24,000 unique product codes and the ability to produce jewelry items, narrow-woven medical weave applications, high-tech lighting components, precision miniature die-casted items and our new line of high-speed tubular bearing weaves and bifurcates why bother going anywhere else for your product needs?